Top Tier Club $1500
Limb junkies
Limb Junkies is a local branded apparel company rooted in the Shenandoah Valley promoting recovery and resilience through connecting with the outdoors. At Limb Junkies it is more than just the thrill of the hunt or making that perfect cast, it's about learning to find harmony in nature. A therapy unlike any other. Look for us online, or at your local outdoor sportsman's shows.
---
Beth Medved Waller, Keller Williams Real Estate and WHAT MATTERS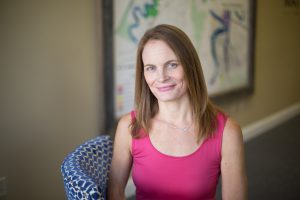 Beth Medved Waller returned to her hometown of Front Royal after college and began her real estate career as well as her local community service endeavors in 2002. Earning recognition as a community volunteer and real estate top producer locally, regionally and nationally for nearly two decades, Beth maintains her #1 top producer status in her Keller Williams Northern Virginia office and works out of the Main Street Front Royal branch. Beth's real estate career funds her social impact work and varied philanthropic initiatives through her 501(c)(3), WHAT MATTERS. Learn more at www.whatmattersw2.com
---
Warren county parks And recreation
The mission of the Warren County Parks and Recreation Department is to acquire, develop, operate and maintain a park and recreation system which will improve the quality of life for all residents of Warren County through educational, park, recreational, cultural and leisure opportunities. It is the goal of the Department to provide the highest quality service experience possible with individualized attention to all participants. We want to offer programs, activities, parks and facilities that engage our entire community, to the residents of Warren County. Come play, learn and grow with us!
---
aire serv Heating & Cooling
Aire Serv Heating & Cooling is our community's Neighborly veteran-owned and operated heating, cooling, and indoor air quality company. Voted #1 for 11yrs running, Aire Serv operates by their Code of Values: respect for all, integrity in all dealings, serving with enthusiasm, and having fun in the process! Phones are answered 24/7 365, and pricing is by the job, not the hour. Their mission is "to keep the air in which we live and breathe comfortable and clean, so people live happier, healthier lives." Aire Serv is truly community-minded, taking care of their friends and neighbors through professional services.
Elite Club $1200
Supreme Club $600
Marlow Motors
---
family Preservation Services
Essentials Club $300
The Apple House