Please join us on January 20 for an all-you-can-eat pancake breakfast in support of Warren Coalition, hosted by Warren County Parks and Recreation at American Legion.
Proceeds will support substance abuse education programs in Warren County.
Below is our all-you-can-eat menu:
Pancakes
Sausage
Orange juice
Coffee
Milk
Guest characters from well-known movies will be making an appearance and will be available for photo ops. The characters and their schedules are as follows:
Elsa from Frozen 10:00am-12:00pm
Belle from Beauty and the Beast 10:00am-12:00pm
Batman 11:00am-1:00pm
Batgirl 11:00am-1:00pm
Stormtrooper from Star Wars 10:00am-1:00pm
Ticket prices are as follows:
Adults: $6.00 in advance; $7.00 at the door
Children (ages 3-8): $3.00 in advance; $4.00 at the door
Children under 3 eat for free!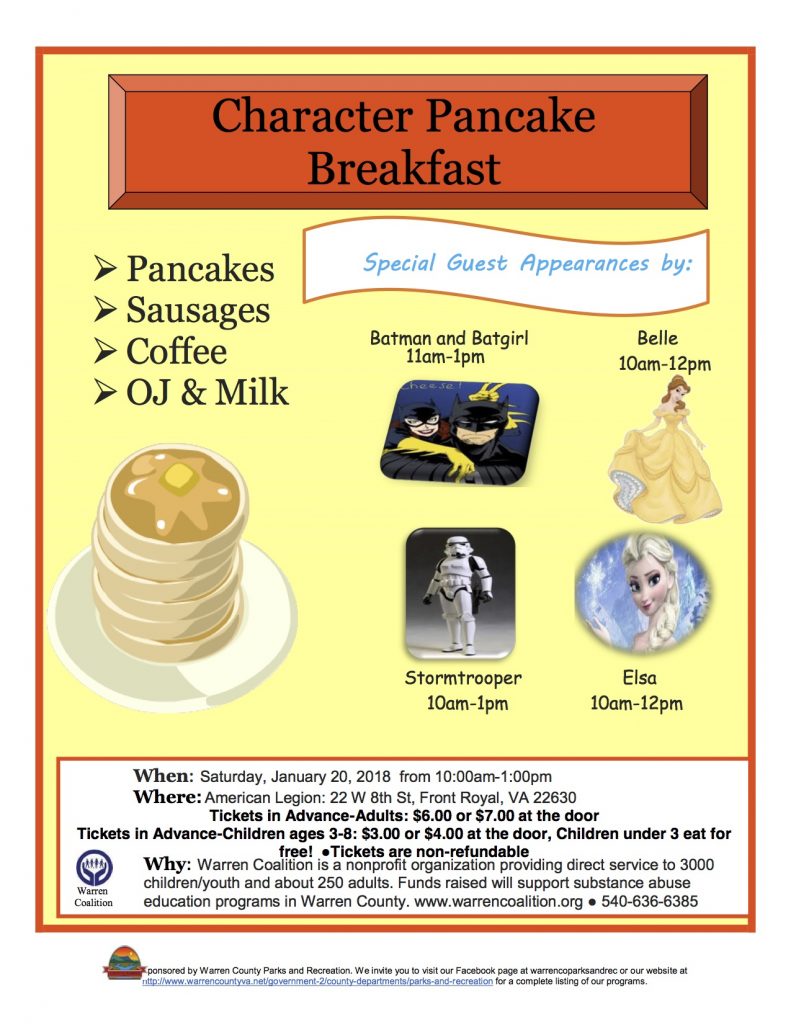 To purchase tickets in advance, please call the Warren Coalition office at 540-636-6385.
Please note that tickets are non-refundable.