Warren County Community Health Coalition – Warren Coalition – is a nonprofit agency established in 1994 to help fill the gaps in health care and substance abuse awareness to the community. The Coalition began under the guidance of Warren Memorial Hospital as an outreach project, but has since grown and was incorporated in 2001. The office is currently located in the Warren County Community Center. We continue to work towards making Warren County a safe, healthy, and drug free community through the many programs we provide.
Follow us on Facebook and Twitter to learn more and to support our mission for a safe, healthy and drug-free community for our youth!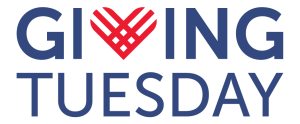 November 30, 2021
November 30th is #GivingTuesday, and this year, we're excited to announce that a generous sponsor has agreed to match up to $7,500 of donations received! Donations to the Warren Coalition support a variety of programs for Warren County youth including drug education programs, the HALO Read program, our obesity prevention program, and support services for students struggling with anxiety and depression. Please consider creating a lasting impact on Warren County youth this year with a donation.
To make a monetary contribution to our efforts toward a safe, healthy and drug-free Warren County, please click the link below to make a donation.